We're rapidly approaching the end of 2017 and many of you are excited to hear about the latest Safex developments. However, without watching Twitter and Discord 24 hours a day, it's impossible to keep on top of the latest news.
We've created this helpful page to give you up-to-the-minute information on developments, news and released by Daniel Dabek and the team.
We've got a team of dedicated Safex community members with eyes on the scene 24 hours a day, 365 days a year, so we're not going to miss a thing! (also thanks to Rover87 for suggesting we build this page).
Each major update will have its own individual blog post and linked to from this page.
Last updated: 25th December 2017 @ 11:00PM GMT
Daniel and the team working hard of Christmas day to get the new website ready for launch.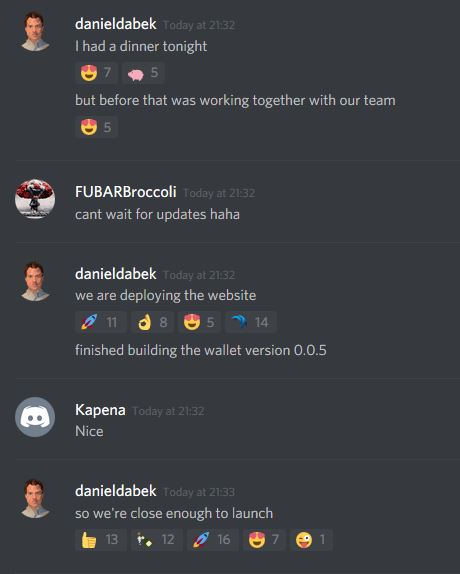 Updates due in the next few days
Website redesign
Daniel confirmed that the new website is very close to release, pending a few tweaks and adjustments. I see no reason why it wouldn't be out this week.
Whitepaper
It sounds like the whitepaper has been completed for a while, but Daniel has been waiting for the website release to coincide with the launch of the whitepaper.
Affiliate system
Clearly there will be a delay on this as the new affiliate system relied on Bittrex to fulfil and restock Safex tokens. I expect they'll have a working affiliate solution early Q1 2018.
Wallet update
V0.0.5 is ready for deployment. If you're familiar with Guthub you can see the updated source code here.
The latest wallet version brings a number of bug fixes, a more logical refresh method (less network intensive), and more importantly, a clearer codebase in which a new programmer can step in and continue the development of the wallet (very exciting!).
Updates due in the next few weeks
New exchanges
Daniel previously mentioned that he is in discussion with two new exchanges. You can read about it here. However, many have been campaigning to get Safex listed on Binance. As it stands right now, nobody knows if Daniel has spoken to them. Most likely, if he did, he wouldn't be able to discuss it publicly due to contract NDAs and restrictions.
A new and exciting decentralised exchange, Next.Exchange has expressed their intention to have Safex listed on their beta exchange when it's released early Q1 2018. No official statement has been made by Daniel regarding this, but it looks like Next are keen to have Safex listed (proof).
Alpha blockchain
Public testing of the Alpha Blockchain sounds like it will start first thing Q1 2018. I don't have a huge amount of details right now but check back closer to new year when hopefully we'll have more details.